Acerca del Grupo de Trabajo
The North and Central American Task Force on Migration is a non-governmental forum of academics, civil society and business leaders, and former policymakers indialogue with current government officials created to facilitate a broadly driven solution dialogue among the countries involved in the crisis of migration and forced displacement in the region. Initiated by the Consejo Mundial para los Refugiados y la Migración en colaboración con el Centro de Estudios México-Estados Unidos, el Colegio de México, el Migration Policy Institute (MPI) y Diálogo Interamericano, con el apoyo del Gobierno de Canadá, el Grupo de Trabajo ha emitido recomendaciones concretas para una acción colectiva y regional basada en la investigación de pruebas para promover el reparto de responsabilidades en toda América del Norte y Central.

El Grupo de Trabajo de Centro y Norteamérica sobre Migración ha presentado su informe con recomendaciones clave para mejorar la cooperación regional y el reparto de responsabilidades.
Read More »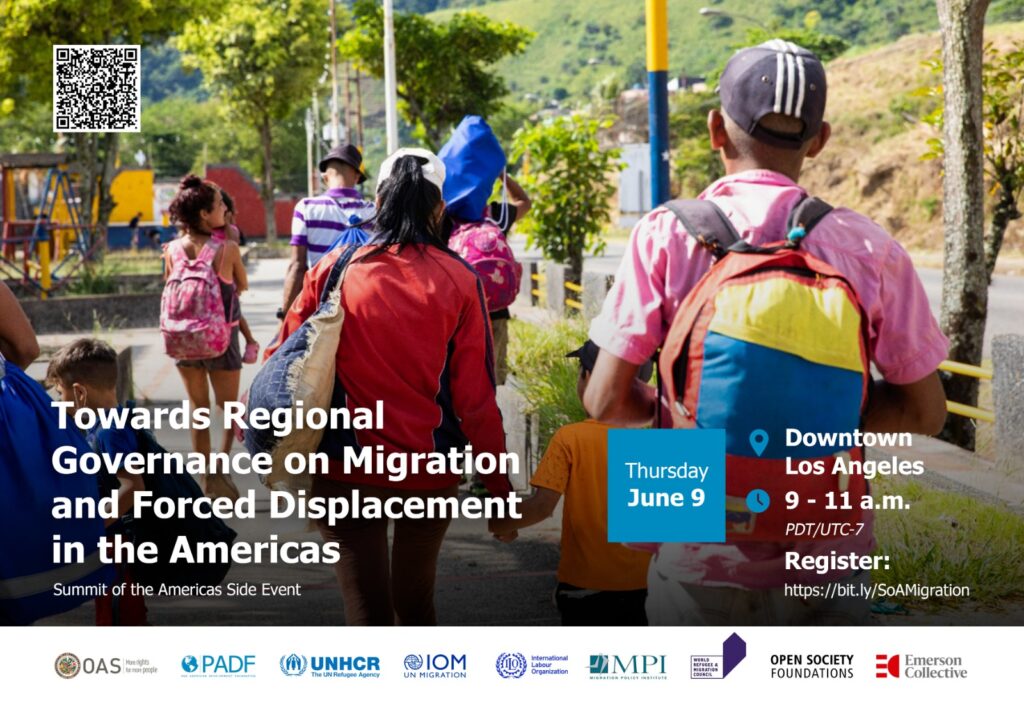 Co-sponsored by the World Refugee & Migration Council, this Summit of the Americas side event brings together key experts to explore new options for regional cooperation.
Read More »
Un nuevo grupo de trabajo de alto nivel lanzado hoy reúne a la sociedad civil, a líderes empresariales, a investigadores académicos y a antiguos responsables políticos para impulsar respuestas colectivas y regionales a los problemas de seguridad económica y de gobernanza a largo plazo que impulsan a los migrantes y a los solicitantes de asilo a abandonar sus hogares.
Suscríbase a nuestro boletín de noticias aquí. Contactar el Grupo de Trabajo en info@wrmcouncil.org con sus preguntas o para conocer más.