Virtual Panel Discussion: 8 September 2021, 09:00-10:15 EDT
The humanitarian crisis in Afghanistan is driving Afghans to seek safety outside of their country. But with more than 20 million refugees already registered globally with the UN Refugee Agency — and only a small fraction of resettlement needs being met each year — new pathways to protect and resettle Afghans and millions of other refugees are urgently needed.
Private and community sponsorship of refugees initiatives, such as those in Canada and elsewhere, have been successful in finding new homes for refugees while enabling host communities to be part of the solution. But they need to be rapidly expanded around the world.
Join this important and timely discussion to learn about the urgent need from Afghan women refugees, how these programs work and opportunities to ramp up sponsorship in the United States and elsewhere.
Watch
Further reading
One of the key recommendations in the Council's A Call to Action report was to increase refugee resettlement as an expression of responsibility sharing:
ACTION 8
The Council calls for the resettlement of 10 percent of the world's refugees every year, including through private sponsorship, and asks interested states and other stakeholders to develop a plan to meet this objective.

A Call to Action: Transforming the GLobal Refugee System (page 24)
Read more about the Council's calls for strengthening responsibility sharing for refugees and IDPs:
A Call to Action: Transforming the Global Refugee System
Moderator
Panelists
John Slocum
Learn More about our Participating Organizations
The University of Ottawa Refugee Hub works at the intersection of research, policy, and programming, fostering innovative, multi-sectoral partnerships in support of refugee protection in Canada and around the world. It is a founding partner in the Global Refugee Sponsorship Initiative, which works to assist and inspire countries around the world to open new pathways for refugee protection.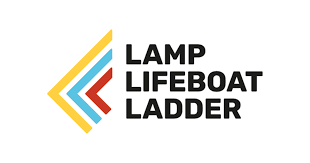 Lamp Lifeboat Ladder (LLL) is a survivor-led initiative striving to transform the refugee ecosystem and make it more humane for those seeking safety, while broadening pathways for resettlement to safe countries. Survivors of sexual violence and torture themselves are leading the process of developing the vision and goals based on their experiences, needs and what they want their futures to look like.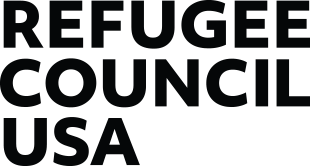 Refugee Council USA is a diverse coalition advocating for just and humane laws and policies, and the promotion of dialogue and communication among government, civil society, and those who need protection and welcome.
The Asia Pacific Network of Refugees (APNOR) is the only region-wide refugee-led network of refugee-led initiatives in the Asia Pacific region that is working with and for refugees. APNOR was established in 2018, on the recommendation of Asia Pacific Summit of Refugees (APSOR), which brought together 104 representatives from refugee-led organisations in Asia to advocate for refugee agency & self-representation.
APNOR is actively working to connect Afghan refugees with legal support and other assistance and is looking for your help. Contact them today at: apnor.refugees@gmail.com
Photo: Stacey Newman / Shutterstock.com