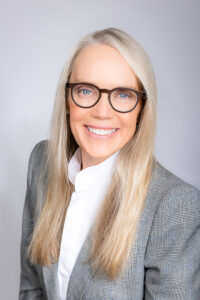 Alison Lawton holds an MA in Applied Sciences from Simon Fraser University. She has a keen interest in researching various aspects related to mass media stakes and financial consumerism, the dimensions of leadership in global governance, the role of non-state actors in global politics, and the relationship between investment and social impact.
Lawton's work involves managing both for-profit and non-profit funds. She is the founder of Mindset Venture Group, a boutique investment firm, and Mindset Social Innovation Foundation. As an early supporter of the Acumen Fund and a board member of Canada's first health-related Social Impact Bond, 'Activate,' Lawton has been actively involved in promoting social impact through investment. She also played a key role in establishing MARS Catalyst Fund (Amplified Fund).
Lawton's expertise lies in the intersection of for-profit and non-profit investment, with a particular emphasis on social impact. She has served on several boards and advisory positions, including UNICEF, Virgin Unite Canada, BC Advisory Council for Social Entrepreneurship, and UBC Senior Fellow of the Centre for Sustainability and Social Innovation at the Sauder School of Business, UBC.