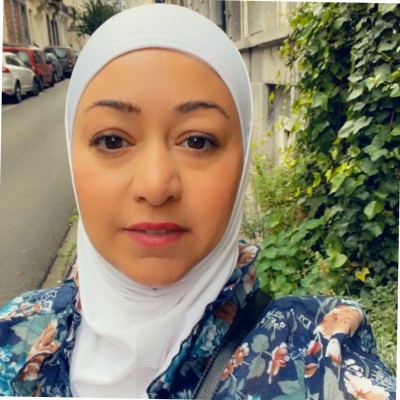 Shaza Alrihawi is a Human rights activist, Syrian refugee based in Germany. Co-founder, Steering committee member and Chairwoman of Global refugee led Network GRN Shaza Also a board member of the New Women Connectors . Co-founder of Global Independent Refugee Women Leaders (GIRWL). Member of the Gender Audit team for UNHCR. Co-founder of Network for refugee voices NRV. And former member of European Migrant Advisory Board EMAB, an initiative of the Partnership on Inclusion of Migrants and Refugees the Urban Agenda for the EU.
Shaza was deeply involved in human rights issues and have first-hand experience dealing with refugees and women's crisis as she previously was working on SGBV cases in UNHCR Syria
Prior to that, she worked with the United Nations Relief and Works Agency (UNRWA) and the Centre for Strategic Studies in Syria.
She hold a Bachelor's degree and a postgraduate degree in sociology and a Master in psychosocial work. In addition to political science from Maxwell school-Syracuse University.
Currently Shaza Alrihawi is working as a research assistance in Lifbi Institute on a ReGES project (Refugees in the German Educational System) LIFBI. She was also a member in 2021 of the World Refugee & Migration Council's regional research advisory committee for the research project Thinking Long-term about Syrian Refugees in Jordan, Lebanon and Turkey.