Accountability is currently missing altogether at the upstream end of refugee flows where perpetrators act with impunity, often enriching themselves in the process, sometimes shielded by UN Security Council vetoes. One of the Council's proposals in its report A Call to Action: Transforming the Global Refugee System that has generated a lot of attention involves frozen assets. The current practice around the world is for governments to freeze assets that can be traced to corrupt foreign officials. The Council's proposal is to go one step further and confiscate and re- purpose these assets for refugee and IDP assistance. The result would be to increase the amounts available to support the forcibly displaced, while at the same time enhancing accountability by eliminating the impunity of corrupt leaders.
Legislation to this effect has been tabled in Canada by Senator Ratna Omidvar, a Council member, with the support of many senators and some senior cabinet officials. This is the Frozen Assets Repurposing Act or FARA (which was tabled in the spring 2019 in the Senate of Canada). The bill has undergone a second reading in the Senate and has received widespread support from all political parties. It may be re-tabled sometime by the Trudeau government in 2020.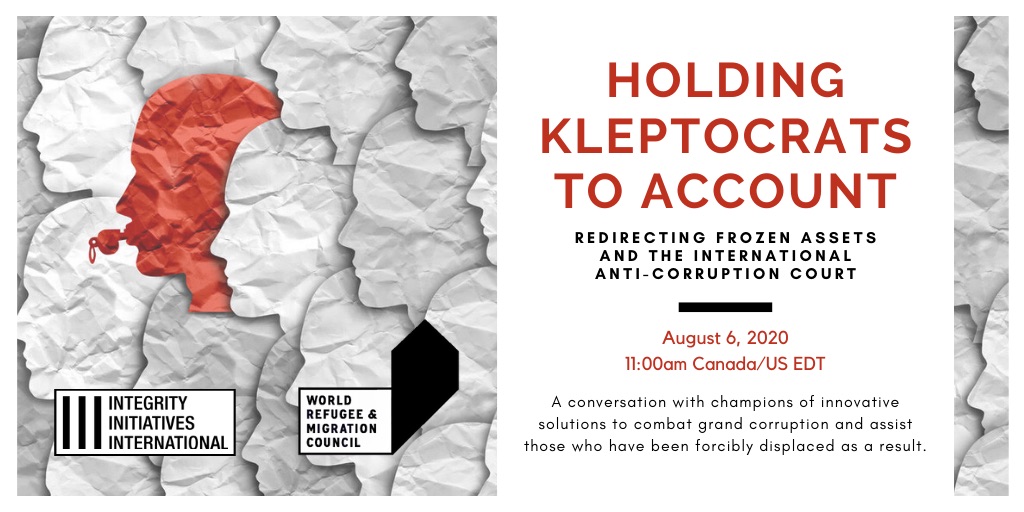 Watch our August 2020 webinar on using frozen assets and the International Anti-Corruption Court to hold kleptocrats to account.