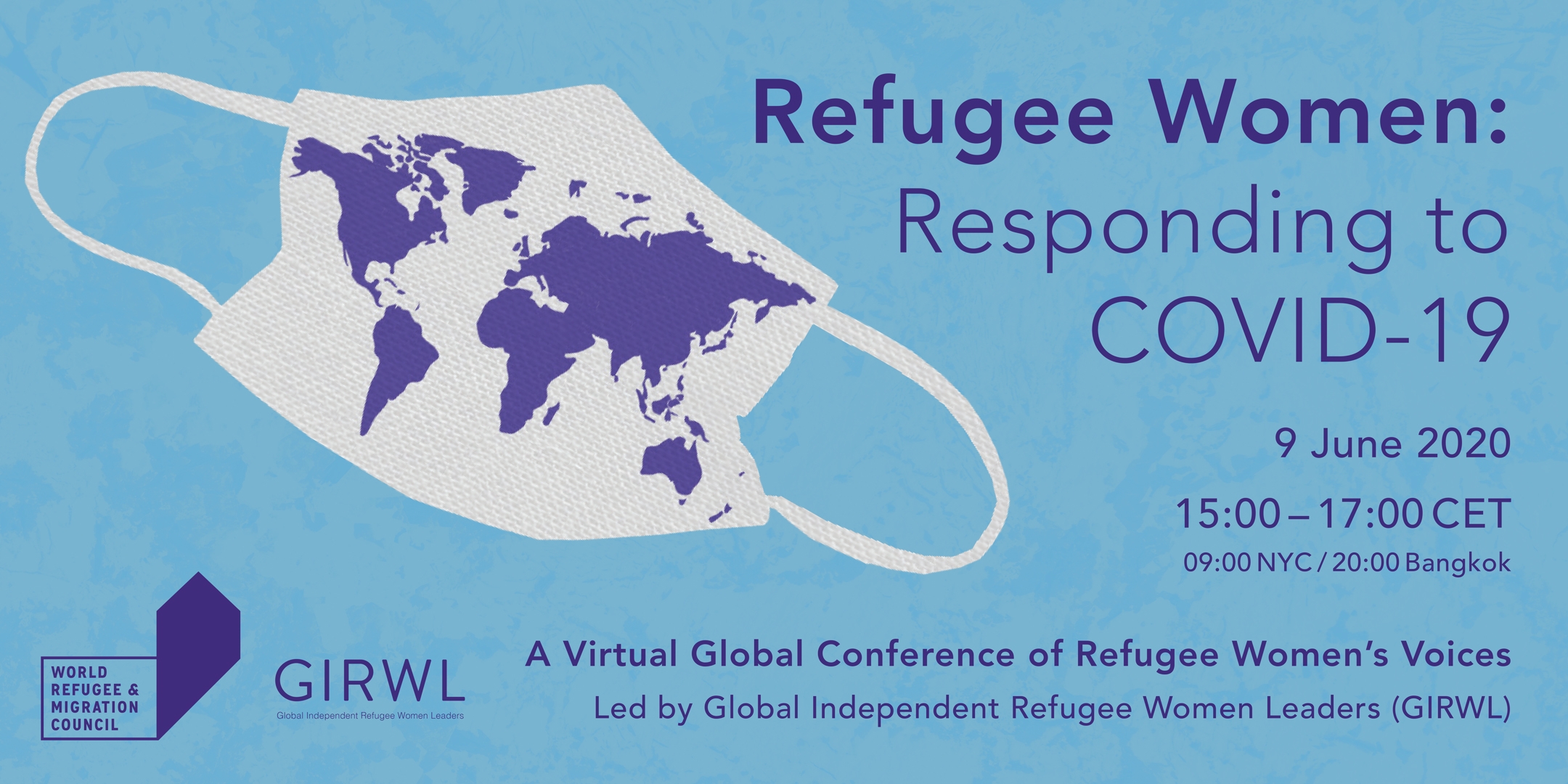 Date
Juin 09 2020
Expired!
Refugee Women: Responding to COVID-19
Led by the Global Independent Refugee Women Leaders (GIRWL) network and hosted by the World Refugee & Migration Council, this virtual conference will bring together women refugees from around the world at a critical moment.
This virtual conference creates a unique refugee women-led space to achieve four goals:
Share information on COVID-19's impact on refugee women;

Identify key issues, unmet needs, knowledge and capacity gaps, as well as opportunities to act in response to COVID-19;

Map coping strategies of refugee women globally in conflict/urban areas; and

Articulate common areas of concern, identify areas for coordination, and assess how the policy, advocacy and public health communities can respond more effectively for meaningful refugee women participation, placing COVID-19 response in context.
If you are a refugee woman or girl, your voice is crucial to this conversation. In addition to registering for the virtual event, please send us your concerns and questions in advance of the event: GIRWL@wrmcouncil.org.
Read the event report
Read the event report here.
Watch the recording
https://www.facebook.com/108499414180537/videos/258166822186348/
Agenda
About GIRWL
Global Independent Refugee Women Leaders (GIRWL) is a group of refugee women-led initiatives, networks and advocates that works with and for refugee women to: 1) increase refugee women participation in shaping policies, 2) build refugee women's capacity to engage locally, nationally, regionally and globally, and 3) strategically advocate for and promote inclusive human rights and gender approaches to forced displacement. Email GIRWL@refugeemigrationcouncil.org for more information or to get involved.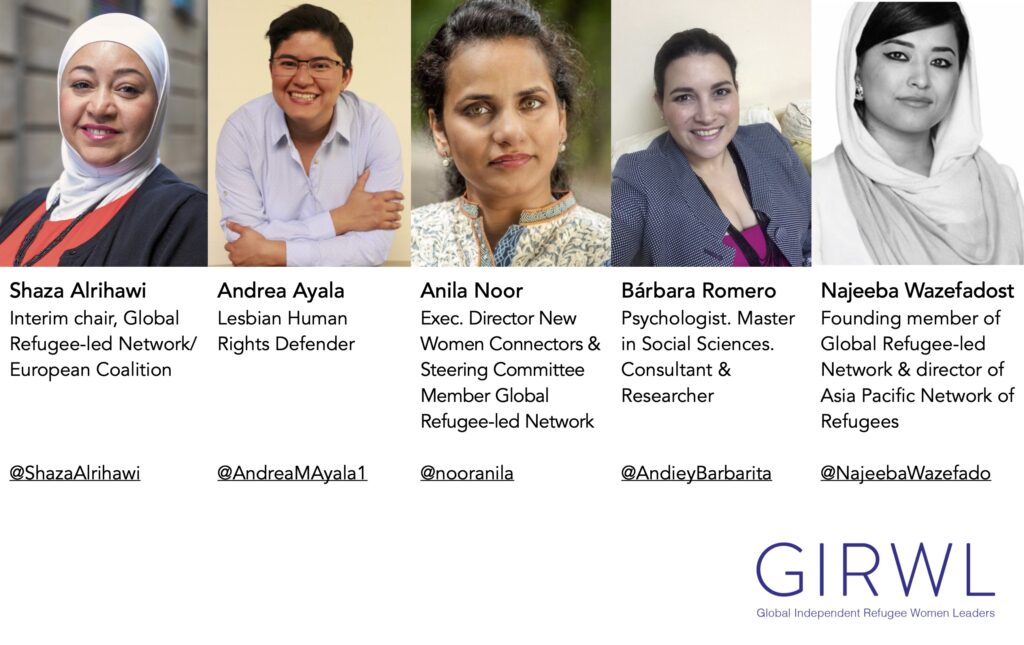 This conference was made possible with the generous support of the Rockefeller Brothers Fund and through a partnership with Cuso International.