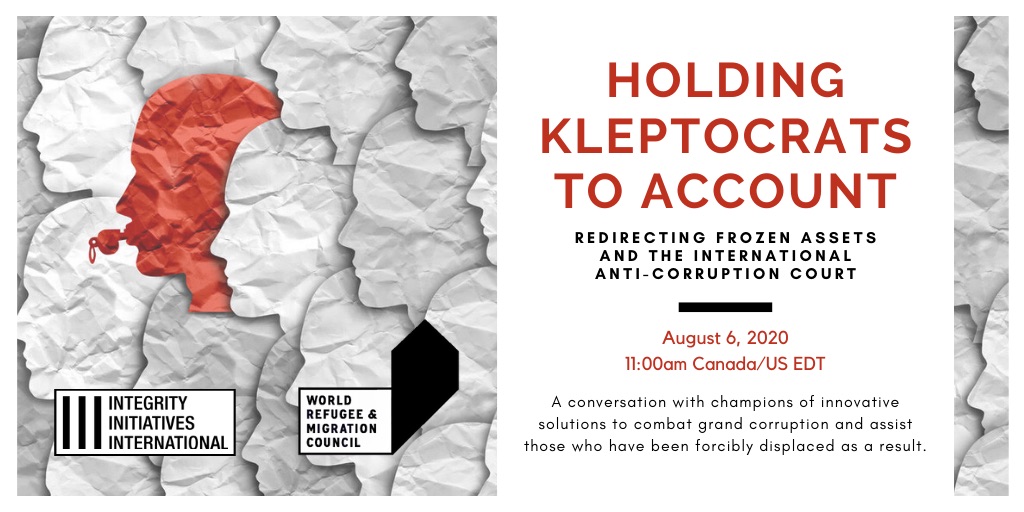 Oradores
*Susan Harada

Moderator

Susan Harada is an Associate Professor of Journalism with Carleton University's School of Journalism and Communication, where she served for six years as the head of the Journalism program, first as Associate Director of the School and then as Interim Director. She is currently the Chair of J-Schools Canada / Écoles-J Canada, the national organization that brings together post-secondary journalism programs in Canada. She joined the School in 2003 after a long journalism career spent mainly with the CBC as a current affairs reporter, documentary journalist, Parliamentary correspondent, news anchor and host. She has written for The Walrus and Policy Options, contributed regularly to the Canadian Federal Election series, and produced chapters on a number of subjects, including the Supreme Court of Canada and its relationship with the media.

~Mark L. Wolf

Chair, Integrity Initiatives International

Mark L. Wolf, the Chair of Integrity Initiatives International, is a Senior United States District Judge and the former Chief Judge of the District of Massachusetts. He is a Senior Fellow of the Harvard Carr Center for Human Rights and a member of the Council on Foreign Relations. Judge Wolf is also an Adjunct Lecturer in Public Policy at the Harvard Kennedy School, where he teaches a seminar on Combatting Corruption Internationally.

Allan Rock

WRMC Distinguished Adviser and Former Attorney General of Canada

Allan Rock is the president emeritus and a professor of law at the University of Ottawa. A former trial lawyer, he entered politics in 1993 and spent 10 years as a federal cabinet minister in the Justice, Health, Industry and Infrastructure portfolios. Allan was Canada's Ambassador to the United Nations between 2003 and 2006 and the president of the University of Ottawa from 2008 to 2016.

Iegor Soboliev

Former Member of Parliament, Ukraine

Iegor Soboliev was the Initiator and co-author of the legislation that established the Anticorruption Court in Ukraine, worked to ensure the independence of the National Anti-Corruption Bureau and Specialized Anticorruption Prosecutor Office, and pushed for building an e-declarations system for more than 1 million officials. Following his first term in the Ukrainian parliament, Iegor decided not to run for re-election and started to study IT technologies. He now works as a co-founder and Junior Software Engineer in a start up that enriches open data in Ukraine.

Lloyd Axworthy

Chair, World Refugee & Migration Council

The Honourable Lloyd Axworthy is the chair of the World Refugee & Migration Council and one of Canada's leading voices on global migration and refugee protection. After a 27-year political career, where he served as Canada's minister of Foreign Affairs and minister of Employment and Immigration, among other postings, Mr. Axworthy has continued to work extensively on human security, refugee protection and human rights in Canada and abroad. He was presented with the Pearson Peace Medal by the Governor General of Canada in May 2017. In his term as president and vice-chancellor of the University of Winnipeg, Mr. Axworthy initiated innovative programs for migrant and aboriginal youth communities, and has also done a great deal of work on refugee reform as a Richard von Weizsäcker fellow at Germany's Robert Bosch Academy.

María de los Ángeles Estrada

Executive Director, Transparency and Anti-corruption Initiative, Monterrey Institute of Technology

María de los Ángeles Estrada is the Executive Director of the Transparency and Anti-corruption Initiative of the School of Government and Public Transformation of the Tec de Monterrey.

She obtained a Master's Degree in International Law from the Fletcher School of Law and Diplomacy and a Law Degree from the Autonomous Technological Institute of Mexico (ITAM), where she received the first prize for the best undergraduate thesis for her work on the Geneva Conventions and non- international armed conflicts. This work was published in 2006 by the Institute of Legal Research of the National Autonomous University of Mexico (IIJ- UNAM).
María de los Ángeles is a professor at Tec de Monterrey, teaching Anticorruption in Government, Business, and Society. She has also been a professor of Public International Law at the Universidad Iberoamericana.

As a public servant, she worked for the Institute of Access to Government Information and Protection of Personal Data (INAI) as Director of Analysis and Projects, and for the Institute of Transparency and Access to Public Information of Mexico City (INFODF) as an advisor legal.

In 2012 she joined the Bureau of International Narcotics and Law Enforcement Affairs (INL) of the Embassy of the United States of America in Mexico City, as the Culture of Lawfulness program specialist.

In 2015, she co-founded Legalidad por México, a nonprofit civil association that aims to provide Mexican children and youth with legal and socio- emotional tools so that they can face situations of illegality and violence.

María de los Ángeles has been a fellow of the Center for Strategic and International Studies (CSIS) and the United States Agency for International Development (USAID).

Michael Camilleri

Director, Peter D. Bell Rule of Law Program, Inter-American Dialogue

Michael Camilleri is Director of the Peter D. Bell Rule of Law Program at the Inter-American Dialogue. An international lawyer and former diplomat, he served in the Obama administration from 2012 to 2017 as the Western Hemisphere adviser on the Secretary of State's Policy Planning Staff and as Director for Andean Affairs at the National Security Council.

Prior to joining the U.S. government, Michael was a human rights specialist at the Organization of American States and a senior staff attorney at the Center for Justice and International Law (CEJIL). He also worked with a coalition of civil society organizations in Guatemala and at a large international law firm.

Michael's commentary and analysis on legal and policy issues in the Americas have appeared in the New York Times, Washington Post, Foreign Affairs, Foreign Policy, Americas Quarterly, BBC, Fox News, Univision, NTN24, and CNN en Español. Michael is a term member of the Council on Foreign Relations, and he has been an adjunct professor of law and international affairs at the George Washington University, American University, and the University of Baltimore. He holds a B.A. in history from the University of Notre Dame and a J.D. from Harvard Law School.

Ratna Omidvar

Independent Senator, Senate of Canada

Ratna Omidvar is an internationally recognized voice on migration, diversity and inclusion. In 2016, she was appointed to the Senate of Canada as an independent senator for Ontario. Previously at Ryerson University, Senator Omidvar was a Distinguished Visiting Professor and founded the Global Diversity Exchange. She is co-author of Flight and Freedom: Stories of Escape to Canada (2015). Senator Omidvar was appointed to the Order of Ontario in 2005 and became a Member of the Order of Canada in 2011.
Fecha
Ago 06 2020
Expired!
Hora
Eastern Time (US and Canada)
11:00 am - 12:15 pm
Holding Kleptocrats to Account
This panel discussion presents and reviews two complementary proposals designed to help hold these kleptocrats accountable for the damage they have caused. One, proposed by the World Refugee & Migration Council in its 2019 Un llamado a la acción: Transformar el sistema global de refugio report, asks countries to confiscate and repurpose assets of corrupt leaders for the benefit of refugees. The second proposed by Integrity Initiatives International aims to build a global coalition to create an International Anti-Corruption Court.
The panel discussion was moderated by Susan Harada. Our panelists were: Lloyd Axworthy, Chair, World Refugee & Migration Council; Michael Camilleri, Director, Peter D. Bell Rule of Law Program, Inter-American Dialogue; María de los Ángeles Estrada, Executive Director, Transparency and Anti-corruption Initiative, Monterrey Institute of Technology; Ratna Omidvar, Independent Senator, Senate of Canada; WRMC Distinguished Advisor Allan Rock; former member of the Ukraine Parliament Iegor Soboliev; and Integrity Initiatives International Chair Mark L. Wolf.
WATCH THE RECORDING
READ THE EVENT REPORT
RESOURCES
AGENDA
GET INVOLVED
To contact Integrity Initiatives International, write Bethany Adam at bethany.adam@integrityinitiatives.org