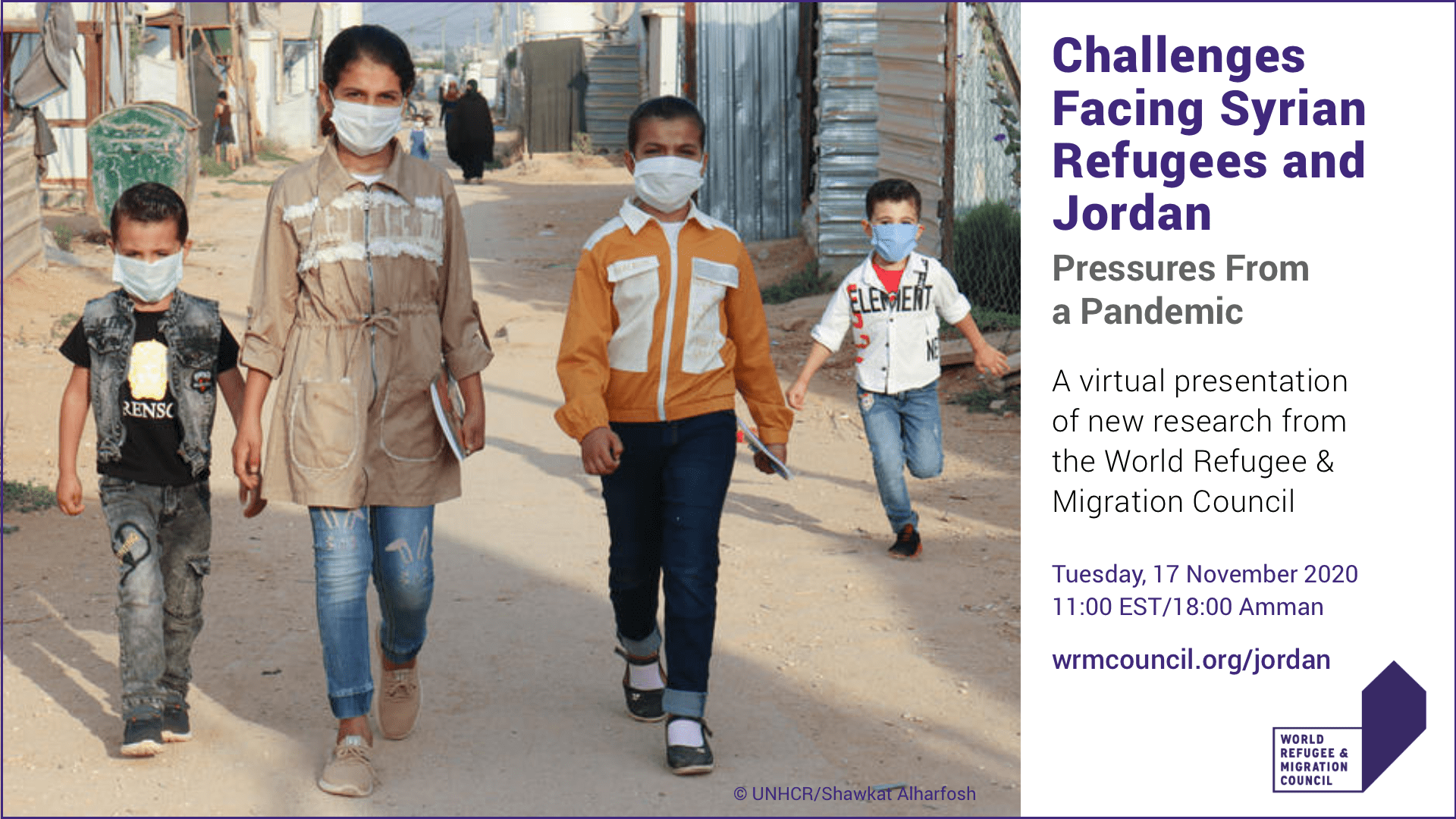 Oradores
-HRH Prince El Hassan bin Talal

WRMC Honorary Chair

His Royal Highness Prince El Hassan bin Talal was born in Amman in 1947. HRH is the youngest son of Their late Majesties King Talal and Queen Zein El Sharaf, the brother of His late Majesty King Hussein, and the uncle of HM King Abdullah II.

Prince Hassan served as Jordan's Crown Prince from April 1965 until January 1999. HRHs early schooling was in Amman. He later went to Summerfields, followed by Harrow and then Christ Church, Oxford University from where he graduated with a B.A. (Hons.) in Oriental Studies.

Elizabeth Ferris

Moderator and Vice President of Research, WRMC

Elizabeth Ferris is a research professor with the Institute for the Study of International Migration at Georgetown University's School of Foreign Service. She also serves as a non-resident senior fellow in foreign policy at the Brookings Institution. From January to September 2016, she also served as senior adviser to the UN General Assembly's Summit for Refugees and Migrants in New York. She is an expert in the areas of migration, refugee protection and humanitarian assistance, and continues to conduct research and lead projects in these areas.

Omar Asfour

Medical Doctor and Public Health Researcher and Practitioner

Omar Asfour is a medical doctor and a public health researcher and practitioner who has been engaged in the Syria humanitarian response since its early phases.

Oroub El-Abed

Senior Researcher and Co-investigator, Centre for Lebanese Studies

Oroub El-Abed is a senior researcher and co-investigator at the Centre for Lebanese Studies in Amman, Jordan, leading the project studying "Trajectories of education and employment of refugees and locals" in Jordan and Lebanon in the mist of protracted displacement.
Fecha
Nov 17 2020
Expired!
Hora
11:00 EST / 18:00 Amman
11:00 am - 12:00 pm
Challenges Facing Syrian Refugees and Jordan: Pressures From a Pandemic
A new World Refugee & Migration Council (WRMC) research study takes a close look at the challenges amidst the COVID-19 pandemic facing Syrian refugees in Jordan — as well as the pressures on Jordan as a host country. The study makes it clear that Jordan needs additional support and that, for now, most Syrian refugees don't see return as a viable option.
WRMC Research Papers on the Impact of COVID-19 on Syrian Refugees in Jordan:
Join us for a virtual panel discussion with Middle East experts based in Jordan and elsewhere to discuss the study's findings. WRMC Honorary Chair HRH Prince El Hassan bin Talal of Jordan will provide a timely overview of regional issues around forced displacement. The panel discussion will be moderated by the WRMC Vice President of Research Elizabeth Ferris.
Rasha Istaiteyeh has undertaken an assessment of the economic impact of COVID-19 on Syrian refugees, including measures undertaken by the Jordanian government to limit the spread of COVID-19, and the short- and long-term effects of the virus on Jordan's economy.
Oroub El-Abed and Nuseibah Shabaitah have captured the voices of Syrian refugees they interviewed on the impact of the pandemic on their livelihoods, as well as their assessment of future options.
And the work of Omar Asfour and Hosam Allaham has illustrated the adverse consequences of COVID-19 on the health systems in Jordan and in Syria.
---
The World Refugee & Migration Council thanks the International Development Research Centre for their support of The Impact of COVID-19 on Syrian Refugees in Jordan research project. This conference was made possible through a partnership with Cuso International.